"I can highly recommend them to other companies that are considering new IT-vendors. They are top professional" – Lars Arenfeldt Jensen, CFO at Milton Huse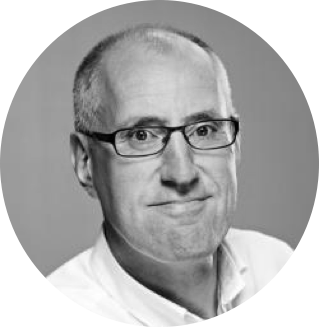 ---
Order, quality and a fast pace are three elements that recur during the conversation with CFO, Lars Arenfeldt Jensen. These are three fundamental values for Milton Huse. Therefore, it has been extremely important for the company to build a partnership with an IT-vendor, who can meet these expectations.
The CEO and owner of Milton Huse, Erik Rehnquist, is far from new in the building industry. His past includes founding FM Søkjær – that later became HusCompagniet – back in 1993, which is why Erik Rehnquist can only be said to have many years of experience in the business. This was clearly expressed when Milton Huse opened up in 2013. Lars Arenfeldt Jensen tells how Milton Huse went from having four houses in the first year to experiencing a fast growth, and how they in 2016 ended up with a great outcome of 250 houses. But along with this fast growth followed some IT-related challenges, which is why Milton Huse had to locate an even better IT-supporter. One that could keep up with their fast-paced development. Since Lars Arenfeldt Jensen previously had collaborated with Ole Nielsen, it was natural to consider him as well as Bone Consult as a way of lifting Milton Huse's IT-setup to a higher level.
The collaboration between Milton Huse and Bone Consult has persisted since 2013. Since then, Bone Consult has helped the company in achieving a more stable IT-infrastructure along with a maximum uptime in their IT-operation. Milton Huse is, as previously stated, a company with a fast growth, which is why they now have established divisions in Aalborg, Odense and Herlev – besides their head office in Horsens. And Bone Consult has played a big role in this development. Bone Consult has helped ensuring the integration of the required infrastructure between the divisions and at the same time, they have helped establish the necessary workstations. This is essential since Milton Huse continuously hires new employees and all equipment must therefore be ready on the new employees first day of work. Lars Arenfeldt Jensen emphasizes the importance of this and tells how "this also is the case for what Bone Consult delivers".
The daily contact between the two companies runs smoothly via mail and telephone, and Lars Arenfeldt Jensen emphasizes how important it is that their IT-vendor understands the necessity of a fast pace – and is able to keep up with it. "It is clear that with the pace Milton Huse is running at, it is extremely important to us that our agreements are respected", Lars Arenfeldt Jensen tells and concludes that this certainly applies to Milton Huse's collaboration with Bone Consult.
---